• Beachlife • caftan • caftans • cake • DUWE Kaftans • holiday • kaftan • kaftaner • kaftans • Strandliv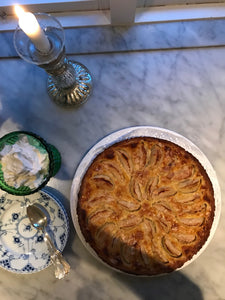 For us there's no autumn without apple pie and this is a recipe we love to do over and over again☺️  I even remember where I found it; I was reading a magazine while waiting for the dentist. Back then there were no phones with cameras so I must admit (sorry dentist!) I ripped out the magazine page with the recipe.....  Hope you will love it as much as we do.    Ingredients For the pastry: 180-210 grams all-purpose flour 150 grams cubed unsalted butter 60 grams icing sugar 1 yolk For the filling: About 700 grams cooking apples, peeled and cut in wedges (must not...
---
• Beachlife • caftan • caftans • DUWE Kaftans • kaftan • kaftaner • Salmon Carpaccio • Strandliv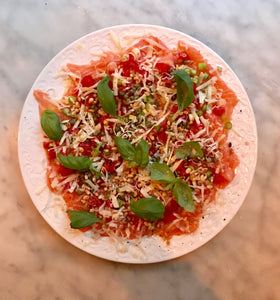 Detta är en rätt som vi i vår familj älskar och därför har den också blivit en ständig favorit i repris. Om jag inte minns fel så är det ett recept som Fredrik Eriksson - han som idag bland annat driver restaurangen på nyrenoverade Nationalmuseum - gjorde för många år sedan i något matprogram för TV, då han sände från ett utekök i Italien. Detta är verkligen medelhavsmat när den är som bäst tycker vi! Har fått många förfrågningar om receptet när jag lade upp bilden på mitt Instagram - så här nedan ser ni det. Så enkelt och...