• Beachlife • caftan • caftans • cake • DUWE Kaftans • holiday • kaftan • kaftaner • kaftans • Strandliv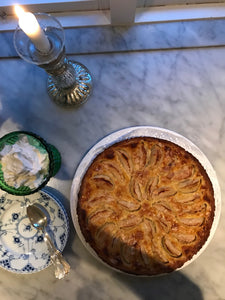 For us there's no autumn without apple pie and this is a recipe we love to do over and over again☺️  I even remember where I found it; I was reading a magazine while waiting for the dentist. Back then there were no phones with cameras so I must admit (sorry dentist!) I ripped out the magazine page with the recipe.....  Hope you will love it as much as we do.    Ingredients For the pastry: 180-210 grams all-purpose flour 150 grams cubed unsalted butter 60 grams icing sugar 1 yolk For the filling: About 700 grams cooking apples, peeled and cut in wedges (must not...
---
• caftan • caftans • DUWE Kaftans • holiday • kaftan • kaftaner • kaftans • the Iris aqua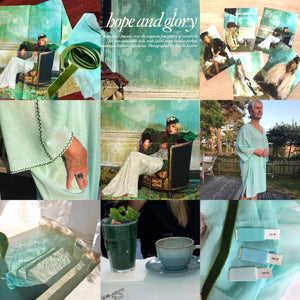 Some fashion stories have followed me over the years. The Hope and Glory story, with Kate Moss made by Mario Testino for the UK Vogue October 2008 issue, is one of them. The Hope and Glory fashion story by Mario Testino in the UK Vouge October 2008, featuring Kate Moss.      What I love about this story is all the lovely colours and the interesting combinations. The combination of the aqua tones with the khaki green, the combination of faded army surplus parkas with exquisite couture femininity. And all this set in a decorated and antique setting.   So, after 11 years we...
---
• Anita Pallenberg • Bianca Jagger • caftan • caftans • history • kaftan • Talitha Getty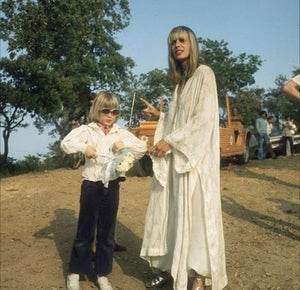 History of the Kaftan June 16, 2019 Since we are in love with the kaftan also would like to know more about its history and its origin. First, this review does not cover the whole picture; the history of the kaftan goes far back, so below you will find a few parts that we have selected. Kaftan is a Persian word. A kaftan is usually a narrow cut long robe with full sleeves, either with a deep open neck or fully open to the front, and sometimes buttoned. In Europe and North America, "kaftan" has become the catchall term in...
---
• Beachlife • caftan • caftans • DUWE Kaftans • kaftan • kaftaner • Salmon Carpaccio • Strandliv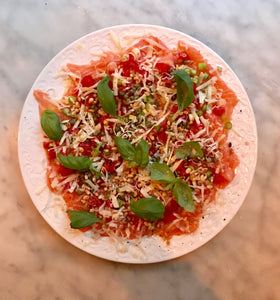 Detta är en rätt som vi i vår familj älskar och därför har den också blivit en ständig favorit i repris. Om jag inte minns fel så är det ett recept som Fredrik Eriksson - han som idag bland annat driver restaurangen på nyrenoverade Nationalmuseum - gjorde för många år sedan i något matprogram för TV, då han sände från ett utekök i Italien. Detta är verkligen medelhavsmat när den är som bäst tycker vi! Har fått många förfrågningar om receptet när jag lade upp bilden på mitt Instagram - så här nedan ser ni det. Så enkelt och...
---
• Anita Pallenberg • caftan • caftans • DUWE Kaftans • history • kaftan • kaftans • Talitha Getty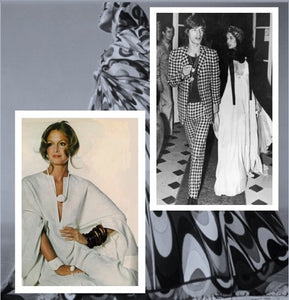 Eftersom vi förälskat oss i kaftanen som plagg ville vi lära oss lite mer om dess historia, häng med!